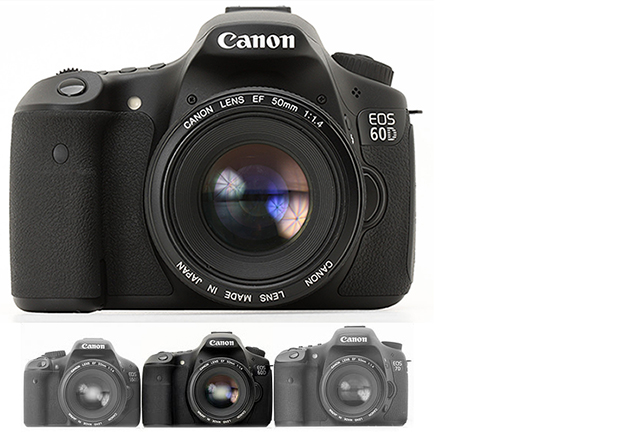 Meet the new Canon EOS 60D!  The picture above displays the 60D in comparison with the 550D (left) and the 7D (right).
'With the 60D Canon has…focused on the enthusiast photographer looking to upgrade from their Rebel. As a result, it's not the obvious continuation of the 30D – 40D – 50D pattern that its naming might suggest. Rather than being a direct upgrade replacement for the 50D, it's perhaps better understood as a 'Super Rebel.' dpreview.com
Read the whole review on dpreview.com by clicking  here.