Obby has taken over the blog today to bring you this piece about wonderfully quirky and equally brilliant things to do in London this weekend. Obby is a great new website where you can discover incredible courses and workshops all over London. So, Obby, take it away. Inspire us with your weekend plans.
Thanks guys! We've mapped out a pretty special and adventurous weekend for newbies to the big smoke or hardened locals. Lets be honest, the wonderful attractions of London can get a little drab after the 10th time visiting so we've trawled the latest openings and blogs to find the quirkiest things to do this weekend for all you trailblazing city adventurers out there.
Friday Night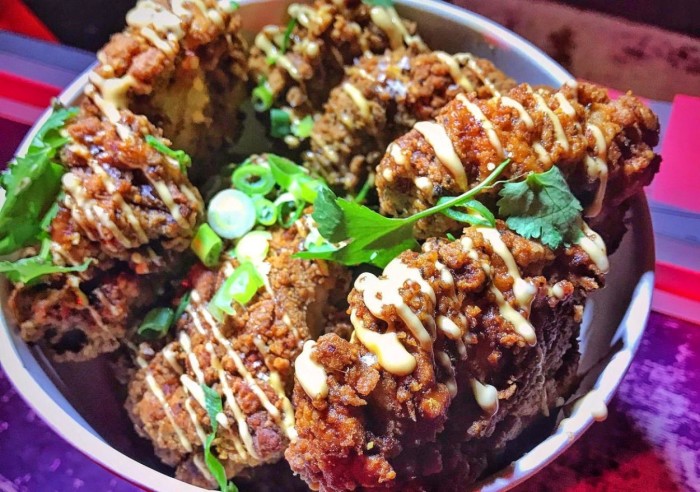 Be brand new and visit the latest venture from Street Feast that only opened 30 days ago! Home to London's largest roof garden this sky high street food market, Giant Robot, is the best place to be on a Friday. Smack bang in the middle of the city at Canary Wharf in Crossrail Place, this market is the place of dreams with stalls from Yum Buns, Thunderbird and our personal favourite Bob's Lobster. Open till late this market is the perfect place to drink away the week and get ready for the weekend with food and friends up in the clouds!
Saturday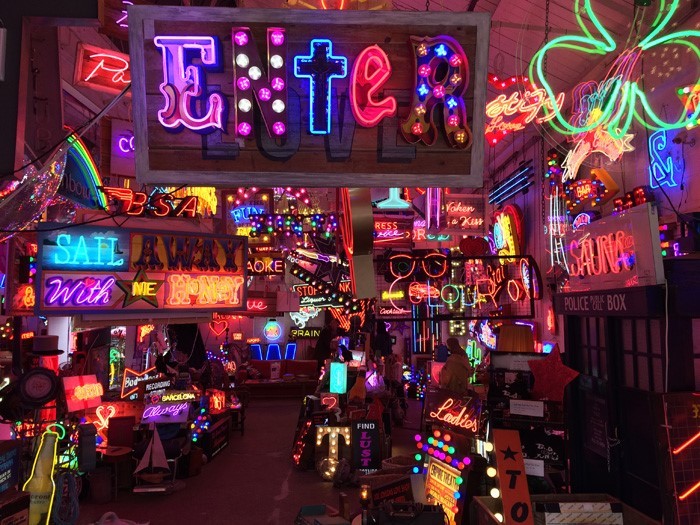 Doesn't this look like heaven? Well, it almost is. This is God's Own Junkyard giant robot in Upper Walthamstow. It's the home of neon artist (did you guess?), Chris Bracey's, personal collection, as well as some of his own pieces. A few of the signs have featured in movies such as 'Byzantium' and 'Captain America' and the whole thing has been home to a recent Vogue shoot. This is a pretty cool spot to be. It has it's own 'Rolling Scones' café, which serves cakes food and alcoholic beverages so book this one in for a long afternoon. You'll never want to leave. It's open from 10.30 till 4 every Friday and Saturday and entry is free!
Saturday Night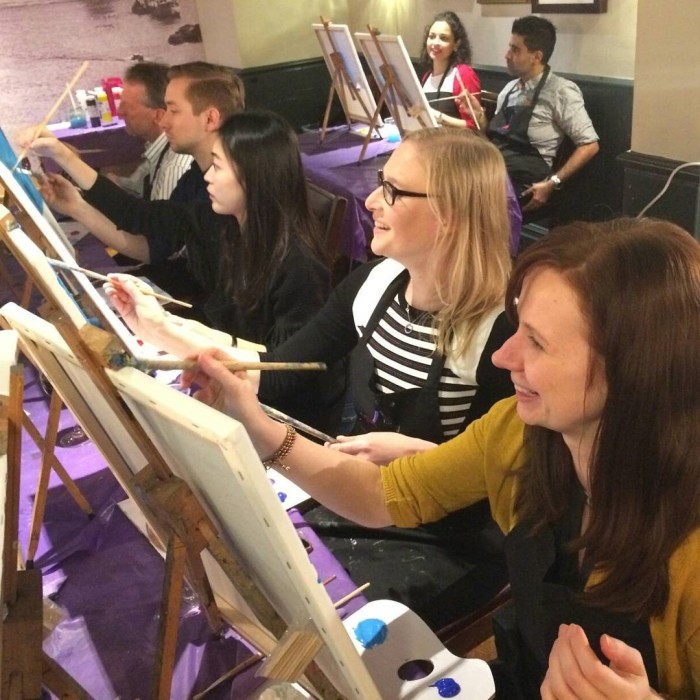 Paint Frida Kahlo. These Popup Painting classes are brilliant. They have different classes all the time. This one takes place on Saturday 23rd of July in the evening. Learn to paint with all the equipment provided. They are such fun classes, with wine provided to aid your creativity. You get your masterpiece to take home with you, either copy the original or make up your own version. It's entirely up to you. Professional tips and tricks are included in the price and believe us; you won't be able to stop painting after attending these classes. Book the class here.
Sunday Morning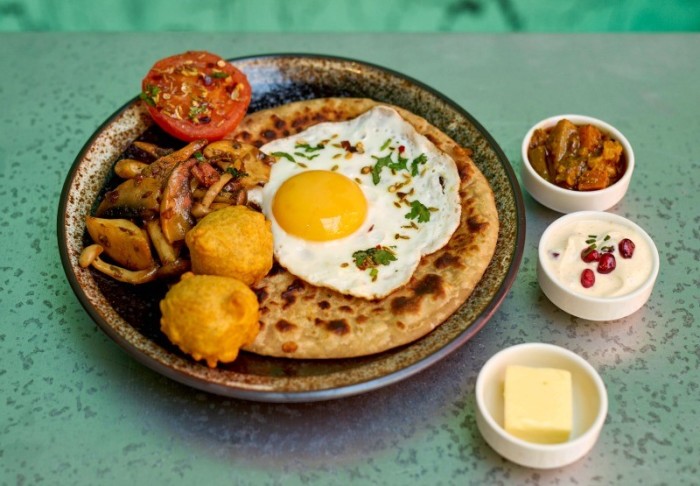 Photo Credit: Time Out London

Bottomless brunch is a huge craze, well everywhere. But obviously in London, we have the best places to do it. Vivek Singh's modern Indian brunch at Cinnamon Soho is a dream come true, bottomless mimosas or Presecco for a single £20. This funky spot offers a well-priced brunch menu with dishes coming in at around the £5 mark. It is literally heaven. Not everyone can say they've had Indian food for breakfast, but who has sausages anymore?! Pass up the aloo gobi. Have a look at the full menu here. Fill up on some sustenance now to keep your energy up for your next activity!
Sunday Day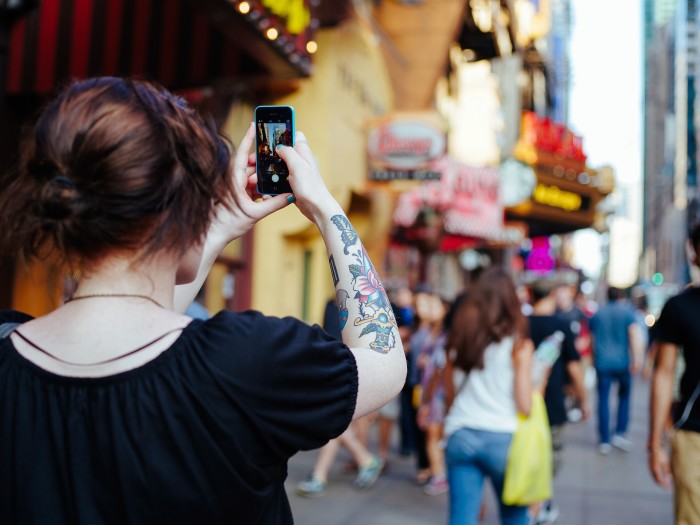 A perfect way to make the most of the weekend is to get outdoors and stretch those legs! Which is why we recommend a practical outdoors photography course from Photography Course London. It starts at 10:30am and is designed for any level of photography hobbyist – complete beginners are welcomed alongside experienced photographers looking to expand their knowledge. Start with some light history of street photography and once you have been taught the basics by the professionals hone your skills out in the wilderness of London! Discover your style and learn to see the world through the eyes of a street photographer.
Get yourself over to Obby to book on the class today.